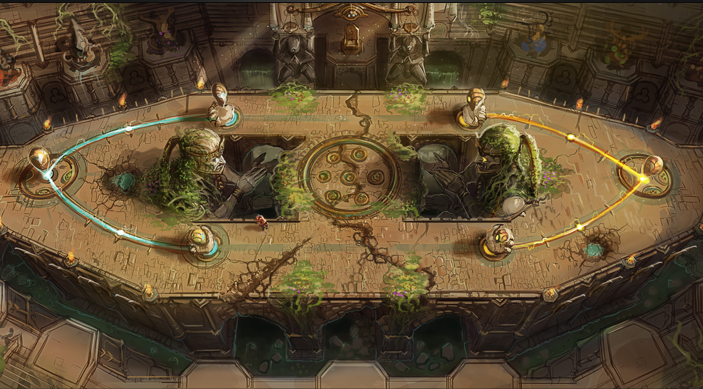 Map Preview: Coliseum
The Coliseum is a smaller, tactical arena that forces intense head to head combat between six players. The Coliseum is a thrilling, ancient battleground, divided by two lanes.
In the center of The Coliseum is Morthul. Killing Morthul will give you and your team a lifesteal buff and bonus Might. Morthul is a tough creature, so it's best to take him on with a group of allies. Be sure to choose the opportune time to engage Morthul, as doing so at the wrong time can give the opposing team an easy chance to eliminate you and your team members.